Telescopic gate hardware is a great opening solution for small spaces!
The Telescopic gate hardware system allows sliding gates to be installed in areas where space is limited while the gate is in the open-position. Gates are built in segments which are connected by a cable-guide system to keep the gate leaves synchronized and slide seamlessly. The Telescopic gate hardware system can be augmented with a gate automation system. D.J.A. is a supplier of Telescopic Gate Hardware and does not manufacture, fabricate, or install systems and gates. 
The Telescopic gate hardware system is available in a two-leaf configuration (4 sizes) and a three-leaf configuration (2 sizes).
The Telescopic Gate Hardware System is manufactured by FAC s.r.l., Italy.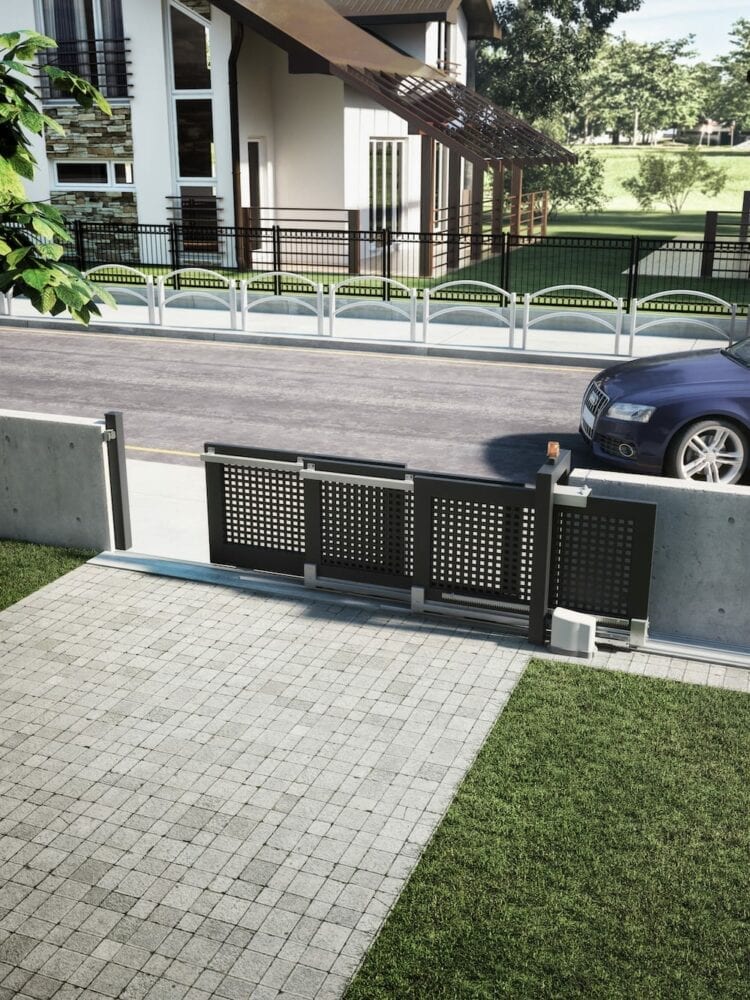 Looking for More Information?
Check out the Knowledge Center for details on each system, applications, and accessories.
| | |
| --- | --- |
| | KA 5100.104: 13-ft, 1320-lbs, Two-Leaf |
| | KA 5100.108: 26-ft, 1320-lbs, Two-Leaf |
| | KA 5100.111: 37-ft, 1700-lbs, Two-Leaf |
| | KA 5100.115: 50-ft, 1700-lbs, Two-Leaf |
| | KA 5102.002: 19-ft, 1320-lbs, Three-Leaf |
| | KA 5102.004: 39-ft, 1320-lbs, Three-Leaf |