BiFold gate hardware is a great Opening Solution for Small Spaces!
The BiFold gate hardware system allows swing gates to be installed in areas where space is limited while the gate is in the open-position. The BiFold gate hardware system can be augmented with a gate automation system. D.J.A. is a supplier of BiFold Gate Hardware and does not manufacture, fabricate, or install systems and gates. 
The standard version of the BiFold gate hardware system can support openings up to 32 feet.* Click here for a reference table with opening size and maximum gate weights. A heavy duty version supports heavier gates and openings up to 52 feet.
The BiFold Gate Hardware System is manufactured by FAC s.r.l., Italy.
* One KC 7101 unit supports up to 385 lbs at the maximum 16-foot opening. Contact our experienced solutions representatives for various configuration possibilities.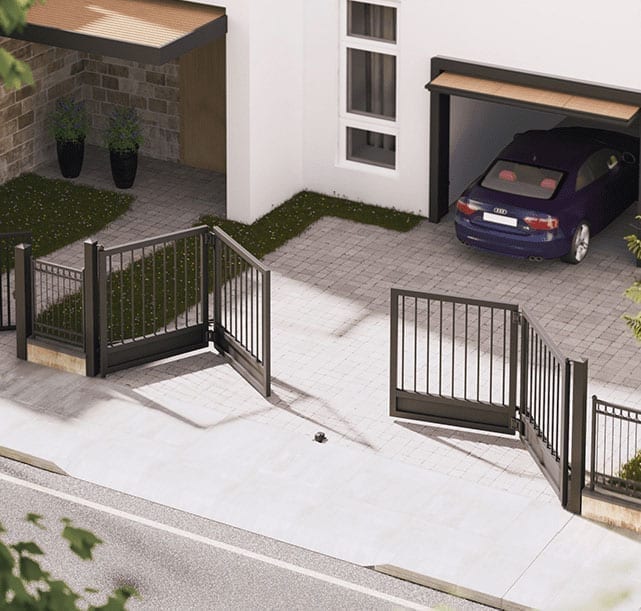 Installation by: Gate Logic Security