D.J.A. offers Cantilever Gate System hardware for sliding gates and partition doors.
Applicable for wood, steel, chain link, PVC, aluminum, stainless steel, cement, gates, doors, and partition walls.
Perfect for pedestrian, residential, commercial, industrial, and crash-rated projects.
By providing the gate opening and weight, we can assist you in selecting the appropriate system, size, and accessories to meet the project's requirements. Get started with our helpful product selection tool, or contact us today!
Why Cantilever Gate Systems?
Cantilever offer minimal visible hardware, no need for an in-ground track, and can be automated. Standard installations require: 2 carriages, 4-6 J-Bolts per carriage, 2 end cups, 2 end-wheels and a track. DJA offers a range of cantilever accessories including adjustable roller guide, adjustable end roller guides, and carriage installation templates. 
Looking for More Information?
Check out the Knowledge Center for details on each system, applications, and accessories.
Cantilever Foundation Guide
Tutorial on how to set up your foundation for success.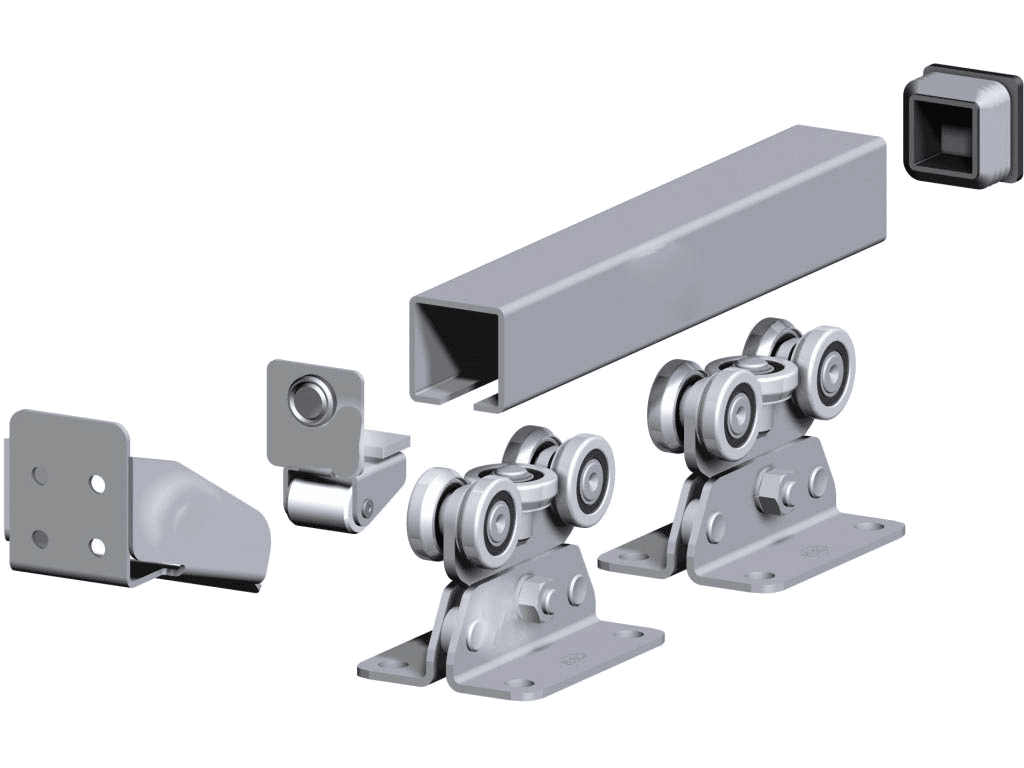 Kit Includes: 2 Trolleys, Guide Roller, End Cup, & 236" Track



Track:
3-15/16" W x 4-3/8" H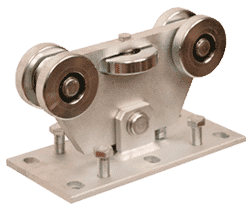 Track:
2-3/4" W x 2-3/4" H

Track:
2-3/4" W x 2-3/4" H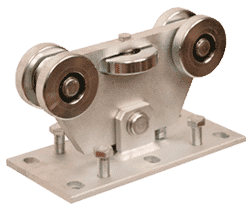 Track:
3-7/8" W x 3-7/8" H

Track:
3-7/8" W x 3-7/8" H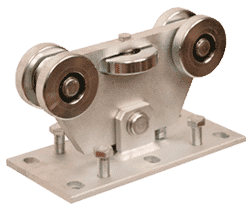 Track:
5-1/2" W x 5-1/2" H

Track:
5-1/2" W x 5-1/2" H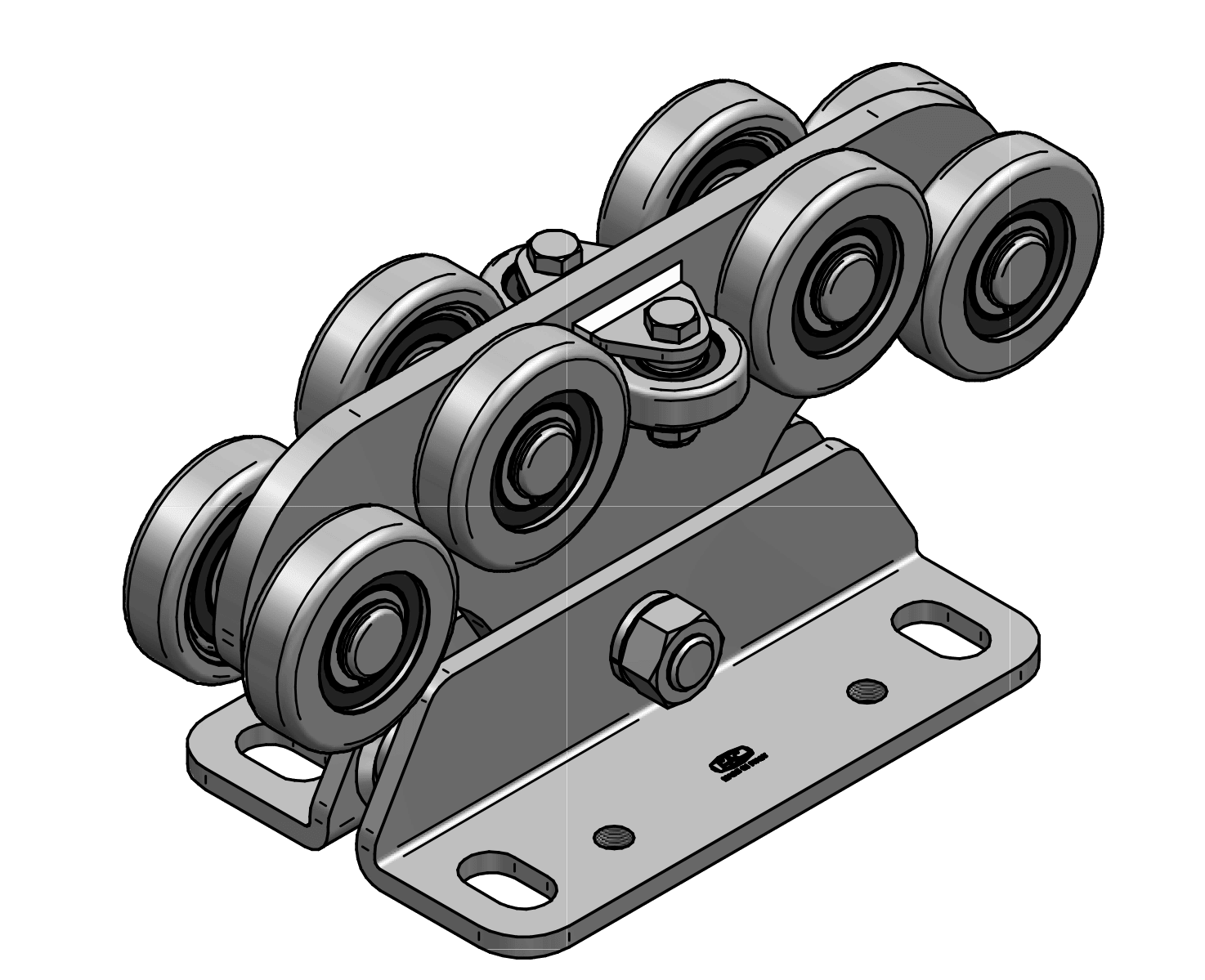 Track:
5-19/32" W x 6-1/16" H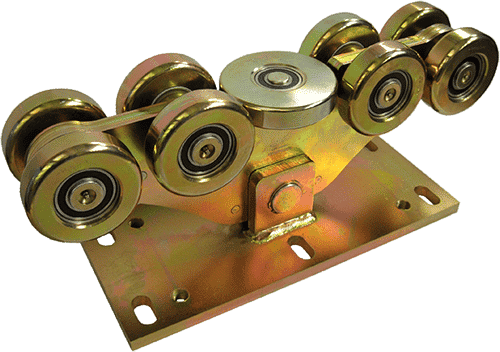 Track:
7-7/8" W x 7-7/8" H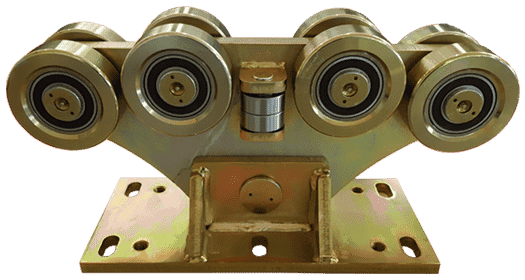 Track:
7-7/8" W x 7-7/8" H